Evaporative-Cooled from 50 to 400 Tons
Designed for outdoor location, the EC Series consumes 25% to 40% less energy than air-cooled chillers. Employing a highly-efficient  evaporative condenser, the EC Series can accommodate either an integrated or a remote pump/tank.
Multiple refrigeration circuits provide redundancy and increase reliability.
Precise capacity and temperature control
All system components are combined in one package, eliminating the need to purchase additional cooling towers or  condenser pumps.
Brazed plate stainless steel or shell & tube evaporators, depending on the application.
A heat transfer coil that features a primed surface steel encased in a steel framework.
Self-spacing tubes staggered in the direction of air flow for maximum heat transfer efficiency and minimum pressure drop.
All electrical components are mounted in a NEMA 4 electrical panel that is professionally wired and numbered to correspond with the schematic.
Non-ferrous process water piping ensures clean process water and a corrosion-free environment. (NOTE: 4" piping and larger is carbon steel).
The water path also includes a freeze stat and flow switch.
Covering the tank and piping, closed-cell foam insulation conserves energy.
The EC Series offers the highest energy efficiency rating (EER) of any chiller. Just look at the performance of a 120-Ton EC Series compared to the same size air- and water-cooled chillers*
At 95°F ambient and 78°F wet bulb:
Air: 1.04 kW/Ton or 10.0 EER
Water: 1.00 kW/Ton or 11.9 EER*
Evaporative: 0.85 kW/Ton or 14.1 EER
*(including tower cell pump & fan)
At 105°F ambient and 64°F wet bulb:
Air: 1.48 kW/Ton or 8.0EER
Evaporative 0.76 kW/Ton or 16.0 EER
USER-FRIENDLY
Cooling Technology's easy-to-use standard microprocessor controller offers a wide setpoint temperature range, from -58°F to 194°F.
CLEAN & EFFICIENT
All Cooling Technology water piping is manufactured with non-ferrous material to ensure clean process water and a corrosion-free environment. Completely insulated with closed cell foam, our design approach conserves energy.
SAFETY COMES STANDARD
Cooling Technology's standard safety mechanisms include a high refrigerant pressure relief valve, automatic high and low refrigerant pressure cut-off, and—on the process side—low flow cut-off and freeze protection.
QUALITY IS OUR CUSTOM
From the best available compressors to our NEMA 4 electrical panels and everything in between, Cooling Technology systems are constructed with quality.
READY TO RUN
All Cooling Technology chillers are fully-wired, fully-charged, and factory tested under load conditions to ensure easy installation and successful start-up.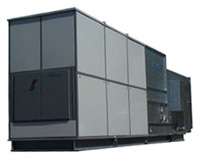 Please click on below button for a quick quote Or just call us now.